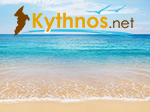 Kythnos, like most of the Cyclades Islands, has a significant wine-making tradition lost in the depths of the centuries. Before its inhabitants became intensively involved in tourism, they all had small vineyards where they cultivated grapes to enjoy the fruit and convert it into wine. Small vines could be found everywhere: in the yards, in small creeks and on the rock terraces, as they are called on the island, built with the art of dry stone on every slope with fertile soil.
As the people of Thermia began to deal with tourism, which brought them better income, they abandoned these small vineyards. In recent years, significant efforts have been made to start again the cultivation of the vine with quality wineries that prioritise proper bottling and the preservation of traditional varieties of Kythnos.
The geo-climatic and soil conditions in Thermia favour viticultural production and give particularly qualitative characteristics to the grapes that are grown. Arid summers with minimal rainfall help to create quality sugars in the grapes while at the same time protecting the production from fungal attacks. The wines produced have unique taste and aroma characteristics.
Today, large vineyards can be found in the areas of Loutra, Merichas, Kalo Livadi, Simousi and Lefkes. Special mention must be made of Mr. Kostas Gonidakis, who owns the largest vineyard in the area, covering an area of 45 acres, and who is trying to revive the traditional wine of Kythnos, produced from the local variety of Psarosyriko.
The most important wine-making varieties grown today on the island of Kythnos are the red "Mavrotragano" and "Psarosyriko", while the white varieties are "Assyrtiko" and "Potamisio". The identification of the traditional Psarosyriko variety was possible thanks to the registration of the traditional Greek varieties that had been made from 1910 - 1925 by the professors of the Agricultural University of Athens and which exist in the register of Greek varieties. The process of identification was not particularly easy, and it took a lot of effort and time to find old vines of the variety and to be able to revive it.
One of the difficulties encountered by the modern viticulturist in Kythnos is the fact that his vines are located on terraces and are usually scattered. As a result, more time is needed for going from one to the other and for the viticultural work. Most times, access is not easy, which makes the cultivation techniques that must be applied (such as pruning or harvesting) even more difficult.
Kythnos has now entered the viticultural map of the Cyclades for good, producing quality red and white wines with distinct taste characteristics and aromas. As the viticultural tradition of the island is slowly being reborn, it is certain that many pleasant surprises await us in the coming years.