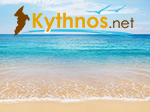 The island of Kythnos is the perfect holiday destination for diving enthusiasts. The depths of the Aegean sea are home to fish, corals, reefs, caves but also shipwrecks that can be visited by experienced or beginner divers. Exploring the sea bed of Kythnos you will have the chance to admire several shipwrecks including Nike and Pepe.
Niki was a small cargo ship that sank during the Second World War on the seashore of Kythnos. The captain, trying to save it, drove the ship into shallow water. Over time, the ship moved to the inside of Aghios Stefanos Beach. Today one can sea the bow and sides of the boat. The calm and clear waters of the Aegean Sea are ready to accommodate you to experience diving without any risk. The wreck can be explored even by little experienced divers. In addition to the ship's wreck, you will admire a large number of big and small fish that live now in the sank boat.
Pepe burned down in 2001 and is a pole of attraction for fish and divers in the bay of Agios Stefanos. The safe and calm waters of the bay are ideal to discover the wreckage it a few dozen meters from the sandy beach. Around the wreck there is sandy beach and meadows Posidonia. The ship lies at a depth of 18 meters with its highest point being at 14 meters. On the shipwreck there is a large number of sea slugs – gastropod mollusks while the hollows accommodate many kinds of fish and various mollusks. Diving in the wreck offers unique beauty images while at the same time it is in an unwindy bay without waves.
In Kythnos there are several companies that offer low-cost scuba diving to divers. Learn about the prices available as well as special promotional packages. Do not forget to capture this experience in photos and videos.