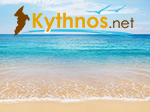 One of the most beautiful examples of traditional folk art in Kythnos are the hand woven textiles of Dryopida. Their reputation precedes them all over Greece and not only. The key element of their success is high quality and unique aesthetic quality.
The durability of handmade woven textiles is attributed to the quality and processing of raw materials. Pre-weaving process and pre-fabrication are of paramount importance for the production of Dryopian woven fabrics. The manufacturing of the wool, the use of traditional dyes, the setting of the different parts of the loom an irreplaceable part of the success of the weft. The textiles created by Kynthian housewives are everyday objects like betel bags or clothes for festive and every day use.
Before leaving Kythnos, be sure to take with you home a weft from Dryopida to remind you the beauty of this Greek Aegean island. If you want to admire the whole range of woven fabrics you can find them in the folk museum of Kythnos.