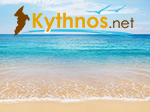 The island's unique flora, made up of aromatic plants, such as thyme, sage and oregano that give honey a delicious flavor, a distinctive texture and a unique fragrance. Honey from Kythnos has been known since antiquity for its high quality and taste. Today you will find a great number of producers who continue this tradition and offer the visitor the "liquid gold" of the island. Honey from Kythnos is of high nutritional value and renowned for its antioxidant action, its antiseptic and tonic properties. What fascinates every connoisseur is the amber color, which matches perfectly with its clarity and flavor. To find fresh honey you should visit the island in mid-July when the harvest begins. The proportion of aromatic plants in the honey varies from one year to the next, giving it small difference in taste, but always maintaining its high quality.
Wherever you go on the island of Kythnos you will see the landscape full of beehives and the pleasant buzzing of the bees will accompany you in every excursion. If you really want to admire the largest gathering of beehives on the island, you just have to follow the road from Driopida to Flambouria or from Dryopida to Chora (Messaria). In Kythnos there are 2-3 companies that produce and package honey, but if you want to buy directly from a producer it's very easy since almost all the inhabitants of Kythnos keep beehives.
To find fresh honey you should visit the island in mid-July when the harvest begins. You can buy honey from grocery stores and mini markets in Chora, Dryopida and Mericha. Prices are not fixed and depend on the yearly production. However, it is certain that a single spoonfull will convince you that the honey of Kythnos is the most delicious you have ever tried. Leaving the island do not forget to take some jars with you to keep the memories of summer alive.