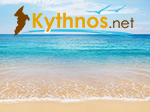 A beautiful beach between Skinari and Potamia. The Kavouroheri (Crabhand) extends north of the Maroulas region. Although the length of the beach is only 50 meters, it is quite wide hosting several big trees providing shade.
The beach is sandy with a small reef at the beginning of the beachhead which is then followed by shimmering sand on the seabed.
Take special care because there is neither water nor a single resident in the region. For this reason it is best to purchase all the necessary items before your trip to this spot.
Geographical Position (from the center of the Kavouroheri beach)
37 ° 27'10.18" (Latitude)
24 ° 25'43.54" (Longitude)