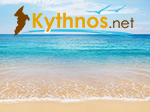 Fishing is one of the most fascinating things you can in indulge while spending your holidays in Kythnos, Greece. Kithnos with its supreme location in west Cyclades offers an amazing number of excellent fishing spots. With a frequent connection to Athens (both Piraeus, Anavyssos and Lavrio ports) it is the perfect place to spend your holidays while fishing.
Fishing combines a lot of features making it the perfect way to spend time and bond with friends and family. While fishing you can explore the clear waters of Kythnos, find well hidden jems in the small bays and share your sports passion with the ones you care about. Enjoy a lifetime experience in the crystal clean waters of the Aegean sea in Cyclades. The islands of Kythnos, Serifos, Tzia or Kea and Sifnos form a fishing triangle with a huge number of fishing places for you to discover.
The best way to enjoy fishing on your holidays in Kythnos is to book one of the fishing trips offered by local fishing guides in one of the villages. Experienced fishermen show you their secret places and help you to perfect your fishing skills by showing you the local fishing methods. Whether you are a fun of angling, spearfishing, longline fishing, deep sea fishing or need something for beginners or professionals you will find the right coastal fishing adventure.
Don't worry if you don't have your fishing gear with you as you can rent all you need. The fishing club can offer you equipment like fishing rod, fishing line, fishing net, fishing gloves, fishing reels, hooks, fishing pole, fishing lures, fishing stick, fishing spear, fishing gaff, fishing poles. Don't spoil your vacation in Kythnos with unnecessary worries as everything you need including a fishing outfit can be easily found and at a low cost. Boots, mask, hat, vest and overalls can be rented or purchased in the market. Also you can find all the accessories you need like fishing tackle box, fishing tackle bag, fishing reels, knife, fishing baits.
The best way to discover the fishing character of the island of Kythnos during your summer holidays is to book one of the daily fishing tours or excursions offered by local companies. Depending on your preferences you will be guided to a fishery by a fishing vessel or a fishing boat or a yacht where you will be able to explore the gulfs and shores of the island. Your experienced guide will show you the fishing points and zones give you tips, teach you fishing knots and many more.
The Aegean sea and Kythnos are the perfect place for sea fishing while you are on a yachting trip. You can find a fishing map with all the fishing spots marked. Some of the fish you will be a able to catch are tuna, anchovy, porgy, barbel, grouper, sardine, red fish, black mackerel, seabream, pagrus, dentex, rofos, haddock, red snapper, swordfish, plaice, perch, smelt, horse mackerel, mullet fish, sea bass, atka mackerel, octopus, squid and cuttlefish.
If you want to fish on your own without a guide you need to be sure that you are familiar with the Greek fishing regulations, fishing laws, rules and standards. Those are in place to protect the sea waters of Kythnos and other islands from overfishing. Also you are have to keep in mind that you are not allowed to perform all types of fishing near the beach and need to keep a distance from the shore.
Fishing in Kythnos is a experience not to be missed, become an explorer of the sea and the coast. Experiment with different tools, take part in fishing events that take place in summertime. Whether or not you have the necessary supplies and accouterments (you can ask one of the island fishing charters if they have some for rental or sale) don't miss this activity offered at a low price.